Latest Parish News
Country Pancake Breakfast - Jan. 21st!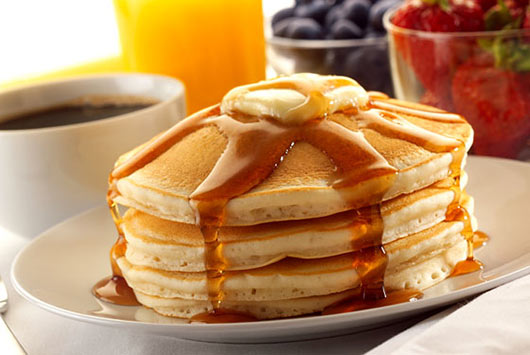 All-You-Can-Eat Pancakes!
Sunday, January 21st, 2018
8:00 AM - 11:30 AM
The menu includes: Pancakes (all you can eat), Potatoes, Eggs, Sausage, applesauce & a beverage.

Adults - $7
Children (age 4 to 10) - $4
Children (under age 4) - free

St. Louis Parish Hall • 13207 County Road G • Caledonia, WI

Handicapped accessible.

Click here for a flyer
Knights of Columbus Offering Winter Coats this Holiday Season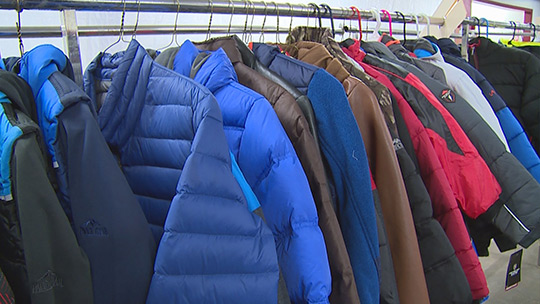 The Knights of Columbus are working to assist those in need of a winter coat. If any parishioner is aware of someone needing a winter coat please contact Karen at the Parish office. We will need to know the size, gender and if it is for a youth or adult so we can match the coat to the person needing them. We will also need to know how to contact those persons once we have obtained a coat for them. Helping those in need is a Christmas gift we all can share in.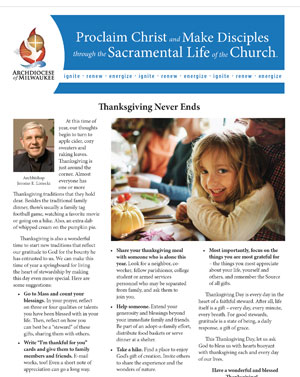 Synod Bulletin Newsletter - November 2017
At this time of year, our thoughts begin to turn to apple cider, cozy sweaters and raking leaves. Thanksgiving is just around the corner. Almost everyone has one or more Thanksgiving traditions that they hold dear. Besides the traditional family dinner, there's usually a family tag football game, watching a favorite movie or going on a hike. Also, an extra dab of whipped cream on the pumpkin pie.
Thanksgiving is also a wonderful time to start new traditions that reflect our gratitude to God for the bounty he has entrusted to us. We can make this time of year a springboard for living the heart of stewardship by making this day even more special.
Click to read November newsletter.
Introducing Rachel Kroes - our New Coordinator of Child Faith Formation
St. Louis is happy to welcome Rachel Kroes as the new Coordinator of Child Faith Formation. Rachel has taught Religious Education classes at St. Lucy's Parish in Racine and works as a Teacher Assistant for the Oak Creek-Franklin School District. Rachel and her husband have a dog and live in Racine. Welcome Rachel Kroes!!!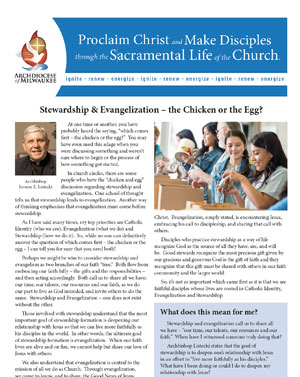 Synod Bulletin Newsletter - June 2017
At one time or another, you have probably heard the saying, "which comes first – the chicken or the egg?" You may have even used this adage when you were discussing something and weren't sure where to begin or the process of how something got started.
In church circles, there are some people who have the "chicken and egg" discussion regarding stewardship and evangelization. One school of thought tells us that stewardship leads to evangelization. Another way of thinking emphasizes that evangelization must come before stewardship.
Click to read June newsletter.
The Catholic Stewardship Appeal is the annual fundraising campaign of the Archdiocese of Milwaukee
The Appeal affords Catholics an opportunity to help support a broad range of ministries and programs which significantly benefit more than 500,000 people each year. As Disciples of Christ, and in communion with Him, we respond to the call of helping our brothers and sisters in His name. There is no better, more convenient way to participate in making lives better than through the Appeal.
St. Louis Parish Rose Window UPDATE
Here is a great picture taken by Distinctive Woodwork after they completed the Rose Window repair work. Thank you again for helping with this decision and for any contribution for the repairs.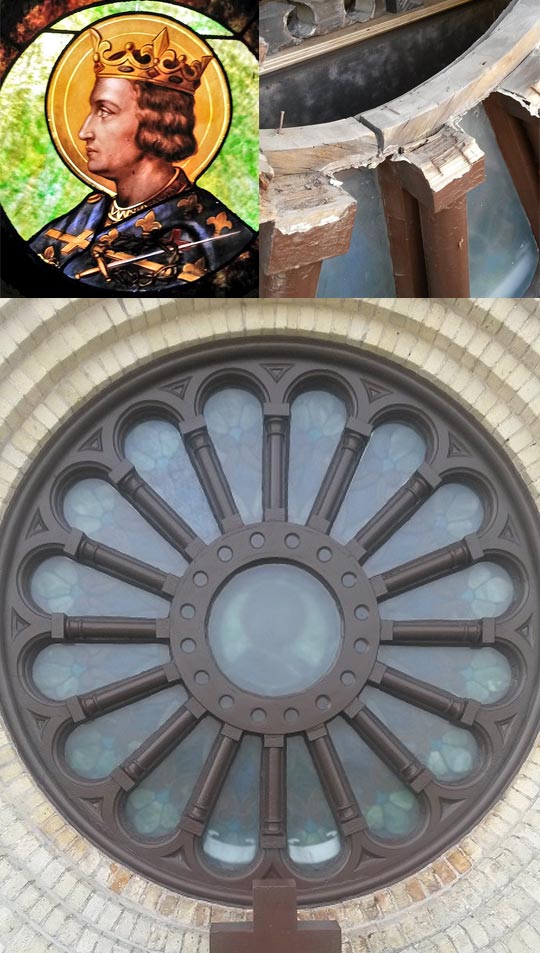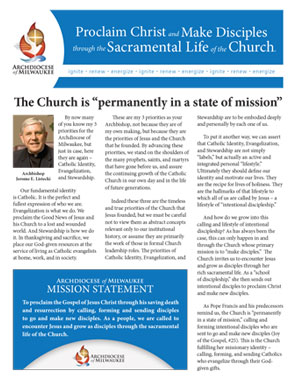 Synod Bulletin Newsletter - May 2016
By now many of you know my 3 priorities for the Archdiocese of Milwaukee, but just in case, here they are again – Catholic Identity, Evangelization, and Stewardship.
Our fundamental identity is Catholic. It is the perfect and fullest expression of who we are. Evangelization is what we do. We proclaim the Good News of Jesus and his Church to a lost and wounded world. And Stewardship is how we do it. In thanksgiving and sacrifice, we place our God-given resources at the service of living as Catholic evangelists at home, work, and in society.
Click to read May. newsletter.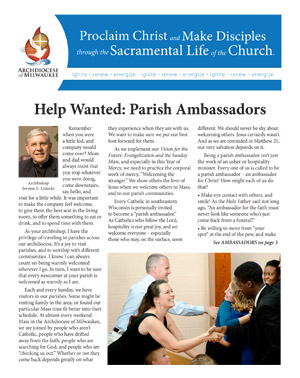 Synod Bulletin Newsletter - Mar. 2016
Remember when you were a little kid, and company would come over? Mom and dad would always insist that you stop whatever you were doing, come downstairs, say hello, and visit for a little while. It was important to make the company feel welcome, to give them the best seat in the living room, to offer them something to eat or drink, and to spend time with them.
As your archbishop, I have the privilege of traveling to parishes across our archdiocese. It's a joy to visit parishes, and to worship with different communities. I know I can always count on being warmly welcomed wherever I go. In turn, I want to be sure that every newcomer at your parish is welcomed as warmly as I am.
Click to read Mar. newsletter.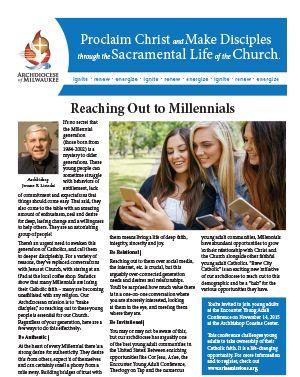 Synod Bulletin Newsletter - Sept. 2015
It's no secret that the Millennial generation (those born from 1984-2002) is a mystery to older generations.
Click to read Sept. newsletter.
Return to the Upper Room - First anniversary of the Archdiocesan Synod
Return to the Upper Room was held on June 14, 2015 to celebrate the first-year anniversary of the Archdiocesan Synod. This event included two new videos, a welcome by Bishop Hying and presentations by Archbishop Listecki and others regarding what has begun this past year and future plans for Synod implementation.
This video connecting us to Jesus's Great Commission to the disciples and the new mission statement for the archdiocese: "Proclaim Christ and Make Disciples through the Sacramental Life of the Church."
The powerful true life story of Joe Smith and Jackie Piano and how their conversion is related to the power of the Mass. Evangelization and the Sunday Mass is one of the five principal areas the Archdiocese of Milwaukee is focusing on related to the Synod priorities and living out the new archdiocesan mission statement.
Bishop Hying sends his greetings and wishes everyone well as we move forward in implementing the priorities of the Synod.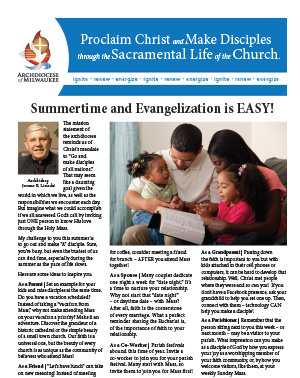 Synod Bulletin Newsletter - July 2015
The mission statement of the archdiocese reminds us of Christ's mandate to "Go and make disciples of all nations."
Click to read July newsletter.
St. Paul the Apostle Senior Luncheon Program - Getting Your Affairs in Order
Tuesday, May 19th @ 11:00 a.m. St. Paul the Apostle - 6400 Spring St, Racine, WI 53406 - Fr. Cox Hall
Are these questions always on your mind? Do I have the necessary legal documents in place? Will I be able to avoid probate? Should I preplan my own funeral? To get these questions and others answered, please plan to attend the May Senior Luncheon for an informative presentation given by Clayt Meier and his son, Gary, two successful Racine businessmen. They will share their wisdom about the things the matter most to us as we plan for our futures. Forms will be provided for subjects being discussed. Clayt has given similar presentations in the past at St. Paul, and very often we fill the chairs!
Mark your calendar, so you don't miss this opportunity! The presentation will begin at 11:00 a.m. and is followed by a complimentary lunch.
For those who dare to have some fun, plan on staying after to play cards or games with fellow parishioners. Everyone is invited! Bring a friend!
Please RSVP to Colleen Kechter - 262-886-0530 or email ckechter@stpaulracine.org
Archdiocese of Milwaukee's 2014 Synod Follow-up - Videos
Above is an overview of the Archdiocese of Milwaukee's 2014 Synod: A New Pentecost. For a complete list of videos from the 2014 Synod click here.
Synod Declaration
Milwaukee Archbishop Jerome E. Listecki revealed his vision for the direction of the Catholic Church in southeastern Wisconsin on Sunday, September 14, when he shared the Synodal Declaration with Catholics during the 8 a.m. Mass from the Cathedral of St. John the Evangelist, Milwaukee.
The Declaration is based on the votes of hundreds of parish delegates who participated in the 2014 Archdiocesan Synod held this past June. It was the first Synod held in the Archdiocese of Milwaukee in more than 25 years.
Click here to download the Synod Declaration